COCO is now B Corp Certified!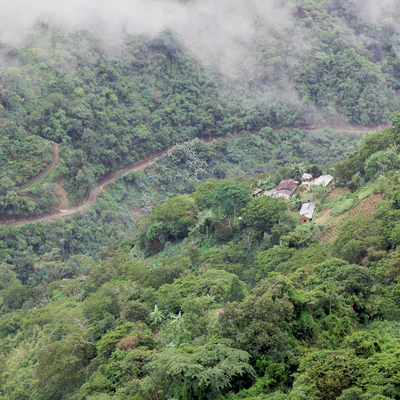 We're proud to announce that COCO Chocolatier is now a certified B Corp! This prestigious certification highlights our unwavering commitment to making a positive impact on both society and the environment. 
B Corps meet stringent standards for social and environmental performance, accountability and transparency. At COCO, we believe in using business as a catalyst for change, striving to create a more sustainable and equitable world for everyone.
This achievement underscores our dedication to purpose-driven practices and responsible business operations. 
The B Corp Movement
A B Corp certification signifies that a company has upheld rigorous standards of proven performance, responsibility, and openness across various aspects, including employee benefits, charitable contributions, supply chain methods and input materials. 
Becoming a B Corp is not easy, it is a rigorous and long certification process which takes a lot of time and commitment. There are 5 impact areas which companies are closely evaluated on: Governance, Workers, Community, Environment, Customers. 
Attaining the status of a B Corp is more than just a status; it embodies a dedicated pledge to effectuating environmental and societal transformation.
To celebrate our B Corp certification, we've decided it's only fitting to look back on some of COCO's efforts toward environmental and societal change. 
Impact Trade
If you've been following our journey, you're well aware that COCO has embraced a distinct approach. Our chocolates are made at origin, meaning that the majority of the chocolate production process is completed at the country of origin, which for us is Colombia.
By completing the majority of the chocolate production process at origin, we can ensure that more wealth stays in the local community. This in turn fosters the creation of legitimate employment opportunities that empower local labourers to maintain a consistent income stream. 
In addition to sourcing our chocolate at origin, we also help farmers learn better ways to grow their crops and get more out of them. 
COCO x NHS Lothian Charity
Alongside our social conscious production process, we often work with local charities and non-profit organisations. Our most recent project saw us collaborate with the NHS Lothian charity, where we donated £5000 along with digital artwork which was printed and installed in the Staff Wellbeing wing at the western general hospital in Edinburgh. 
You can read more about our donation here.
 
 
Make sure to stay up to date with our B Corp journey by signing up to our newsletter and following us on socials!