'AT ORIGIN' EXPLAINED
& WHY IT'S IMPORTANT

We have been sourcing our product 'at origin' since 2016, when we began collaborating with Luker - a Colombian company working with cacao farmers across the country. The cacao supplied by the farmers across Colombia is tested and, following a high-quality standard check, the cacao beans are taken to Luker's facility in Bogotá. Here the beans are processed into different chocolate products. In our particular case, they are made into chocolate couverture - high-quality chocolate buttons - which travel all the way to Edinburgh, Scotland, where our team of chocolatiers works them into chocolate products. In purchasing a product that is finished at origin, more wealth stays within the country, which is a developing economy. To further contribute to Colombia's economic development, we partner with Luker to teach local farmers how best to cultivate their land and get more from their yield. It's quite common for people in this industry to never visit the countries they source products from, but we make a point to regularly check in and ensure our chocolate is produced ethically. The last time we went to Colombia was in 2019 and we decided to document our journey.
We arrived in Bogotá and immediately went to visit the factory that makes the chocolate. The Bean Store is an impressive 200 year-old building, which welcomes cacao beans from across Colombia. Moving on from the Bean Store, we were captured by Bogotá's charm. The city is an explosion of colours - filled with graffiti, murals, and all kinds of street art. Locals believe the street art adds value to their home, and therefore embrace it so much that it becomes part of their culture. Interested in art, as much as we are in chocolate, we actively tried to meet street artists and find out more.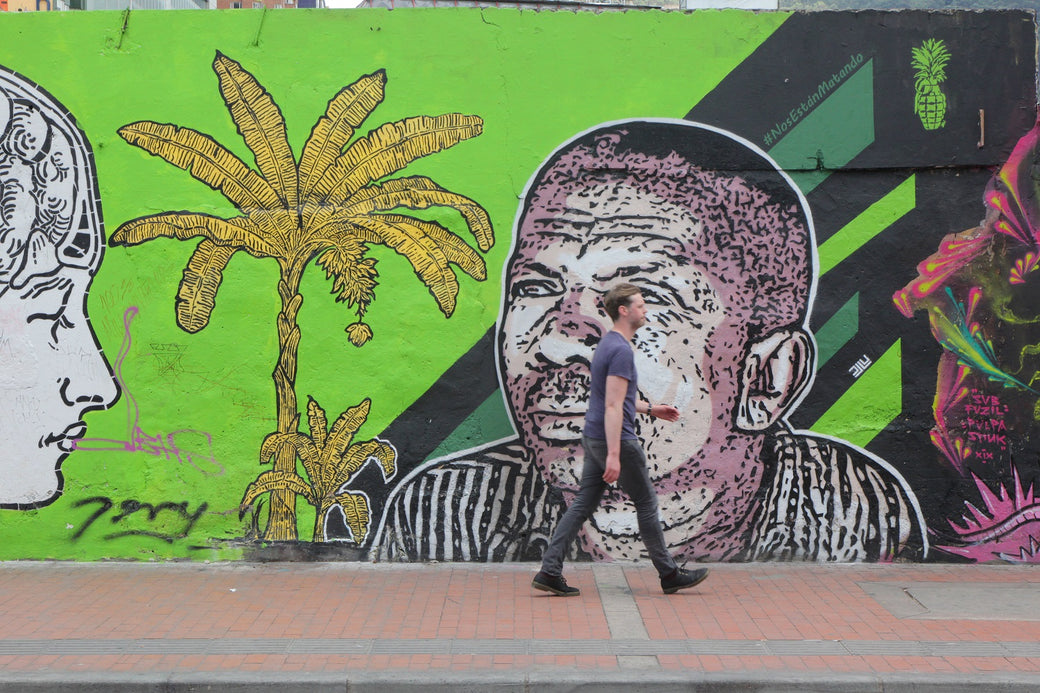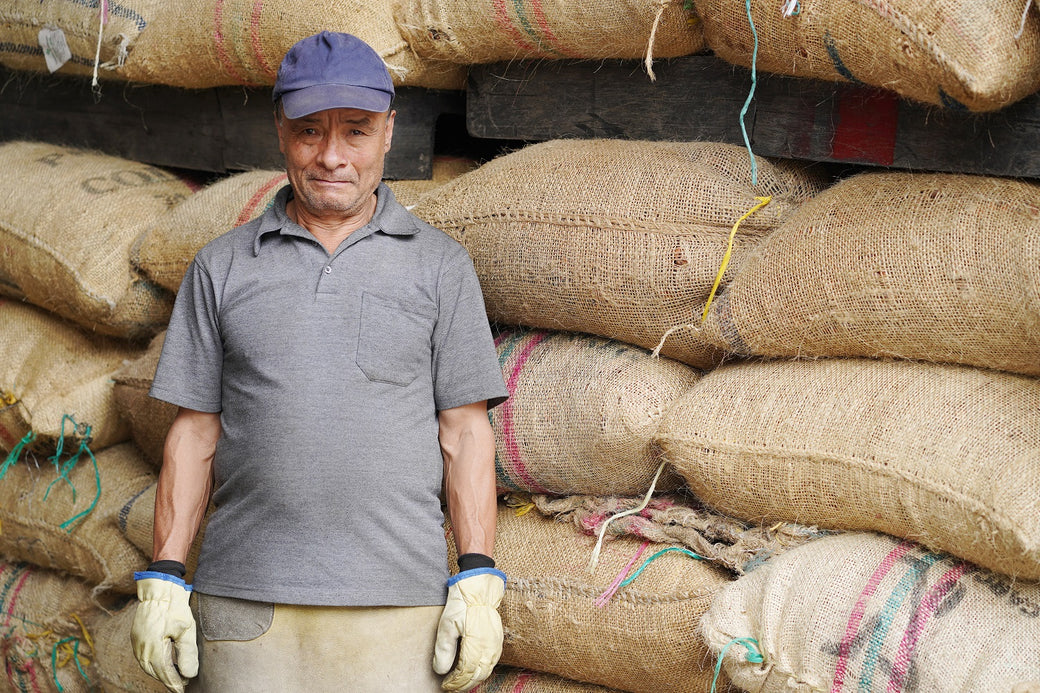 We continued our road trip, and drove north until we reached Medellín, the second largest city in Colombia and the capital of the mountainous Antioquia province. For decades, Medellín was viewed as one of the most dangerous cities in South America. Over the past ten years it underwent tremendous change and we couldn't wait to see it for ourselves. We were particularly drawn to the city's 13th district. COMUNA 13 used to be one of the most dangerous areas in the country across the 80s and 90s. Today to community efforts have turned the most impoverished neighbourhood of Medellín into the a colourful and vibrant environment, filled with street art and murals. Home to several artists, performers, and musicians, the city's transformation is palpable and its upbeat atmosphere is contagious.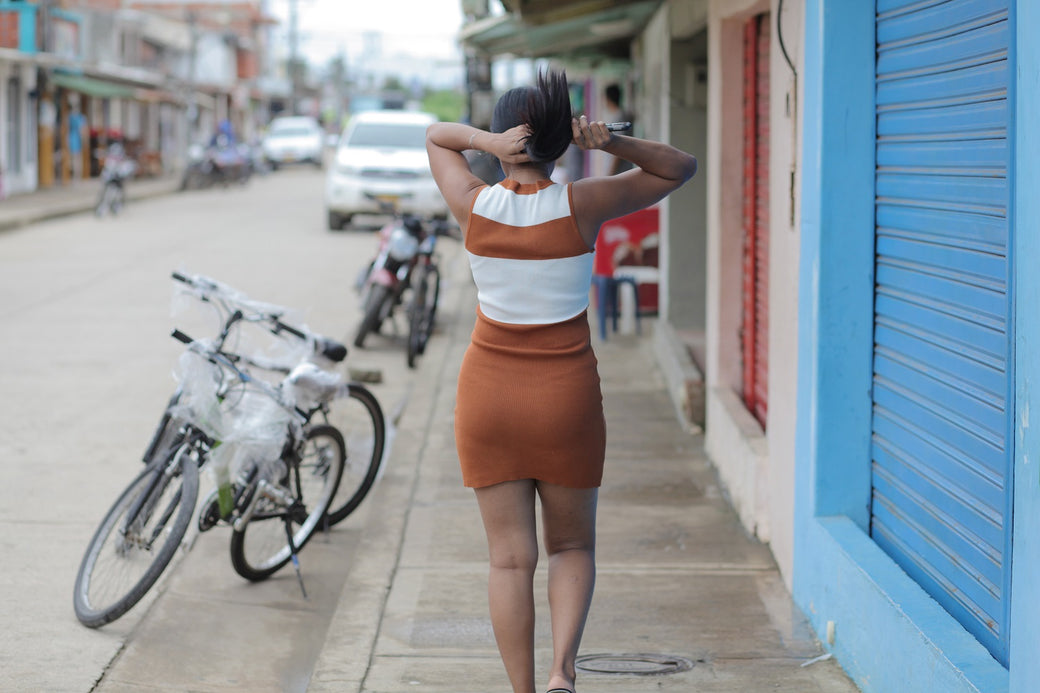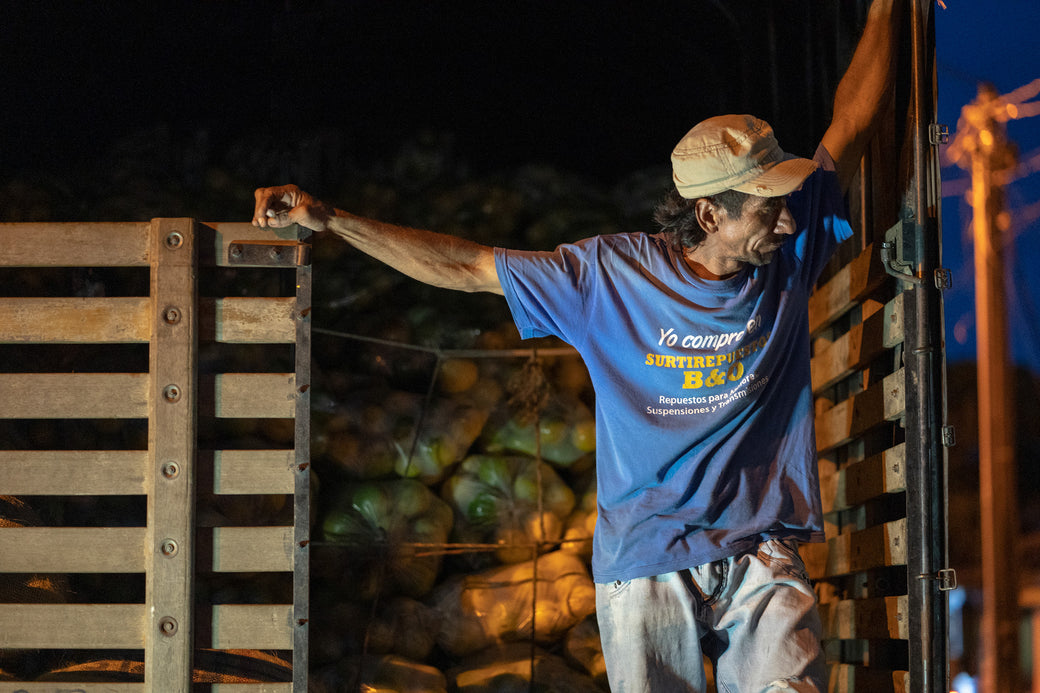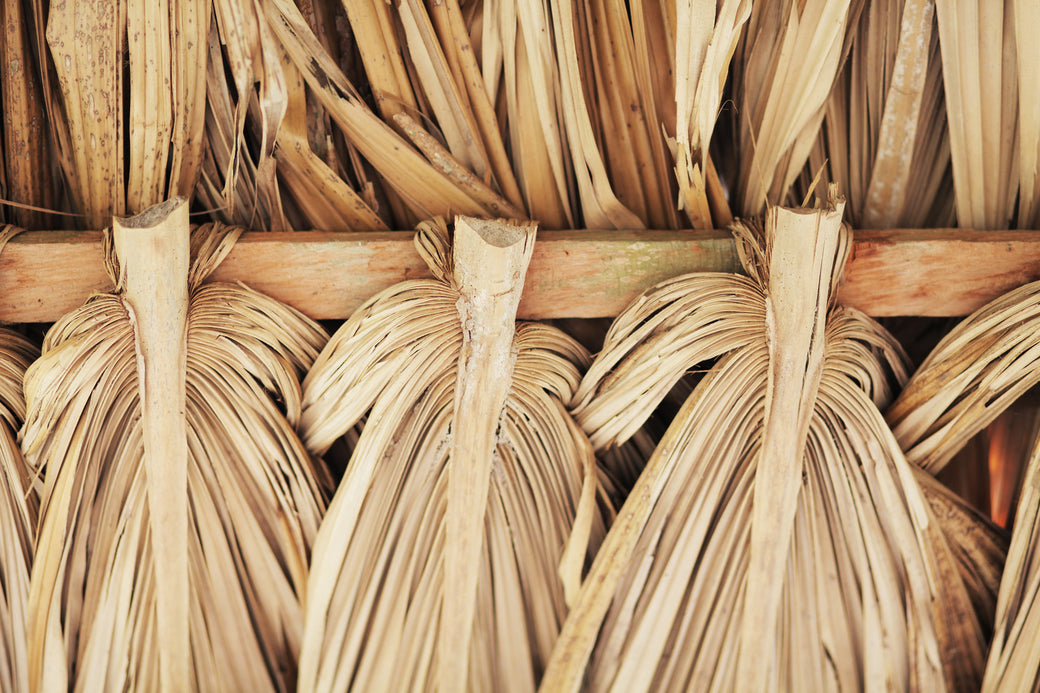 We were interested in meeting more of the farmers who supply cacao beans to Casa Luker. In the majority of cases the suppliers are family businesses. The number of land workers in this case can easily be two to four. A minority are more corporate and have a larger number of employees. It's important to keep in mind that Colombia has an agricultural base, and that agriculture is an significant resource for many families. This is all the more reason to purchase the chocolate once it has been more finished at origin, guaranteeing an extra layer of work is done in Colombia, allowing a larger share of the profits to remain within the country.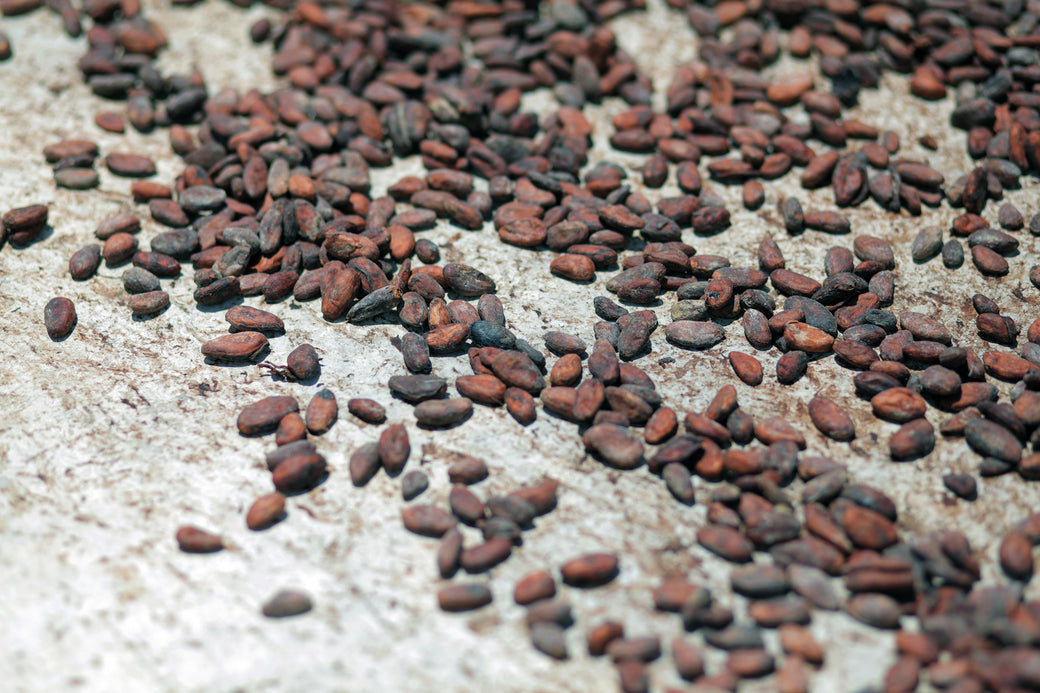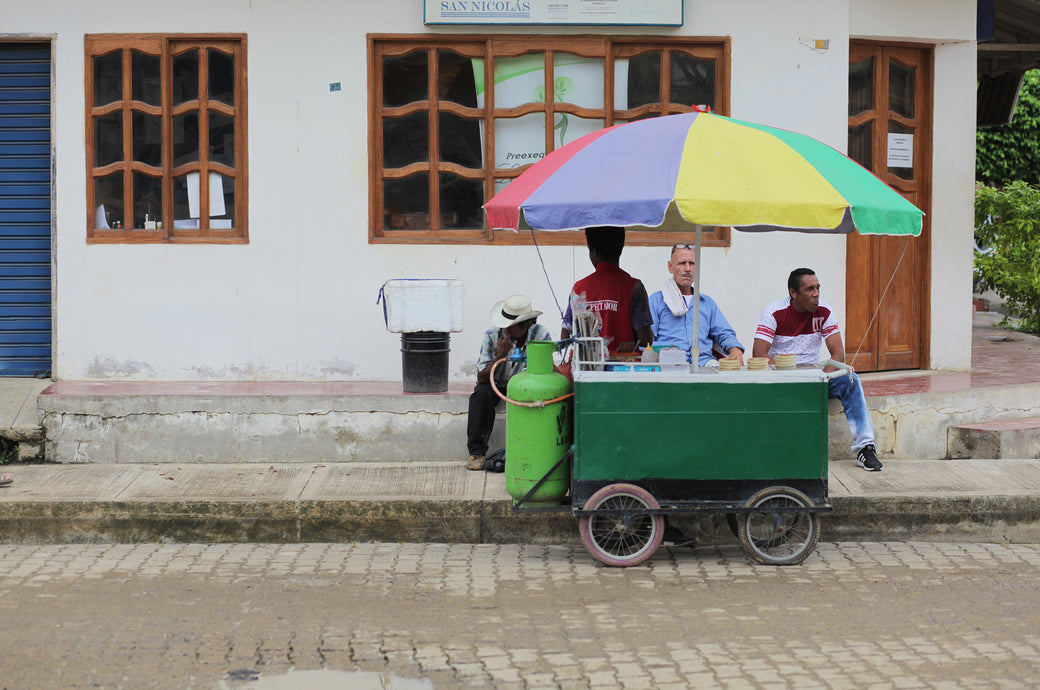 Necoclí is a small town in Antioquia - located in the eastern shore of the Gulf of Urabá. Historically very poor, it's one of Colombia's oldest towns and has had a very unfortunate history related to drug trafficking and guerillas, which has had a negative impact on the job market. Cacao farming creates jobs in the legal market, avoiding locals workers having to travel to a larger city to find job opportunitiess. We stopped by a local plantation and were able to observe the process from start to finish; from the pruning of the fruit, to the fermentation of the beans. We even witnessed the drying stage, which happens in what is known as 'The Colombian Sauna'.
PRESENT IMPACT
& FUTURE PLANS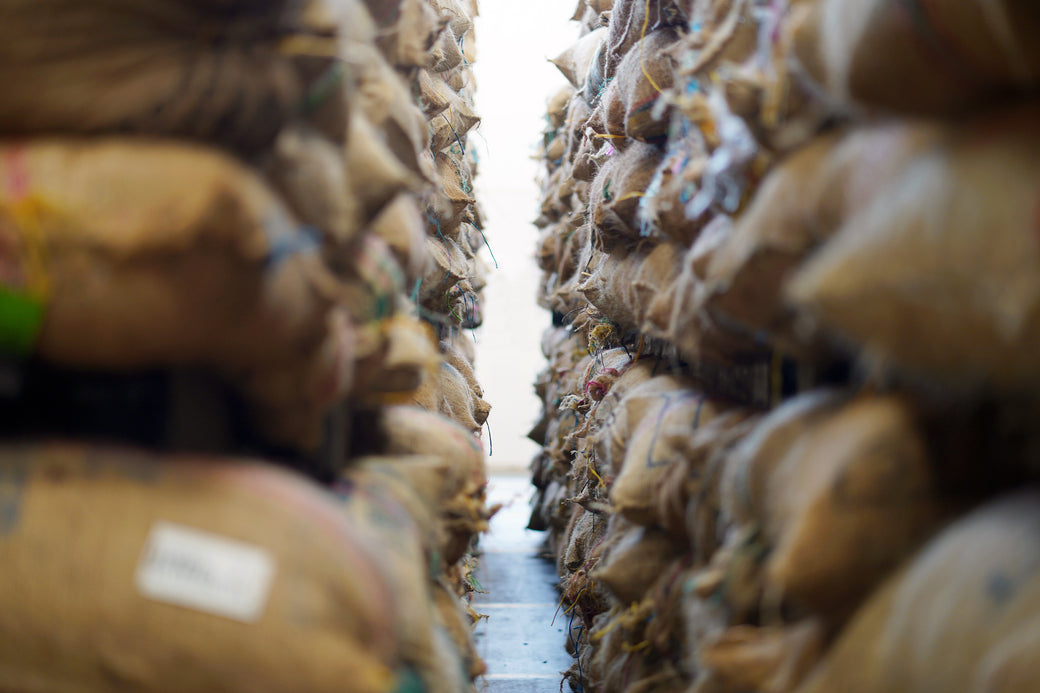 We go to Colombia every year because we want to ensure things are running smoothly. We meet the farmers who do such a wonderful job, and make sure the are given the tools to work safely and efficiently. As a business we feel personally responsible for our product, at every stage of the way. We think it's only fair our costumers know all about our chocolate and understand why we are so proud of how we do it.
We have an honest relationship with our Colombian partners, which is why things have been working so well. We do however dream about having our own COCO plantation in the future. Owning a plantation in Colombia would benefit both us and the farmers, as it would give us the opportunity to have a direct work relationship with land workers. It's hard to say when this dream will become a reality, but it's definitely something we aim to achieve!