COCO x NHS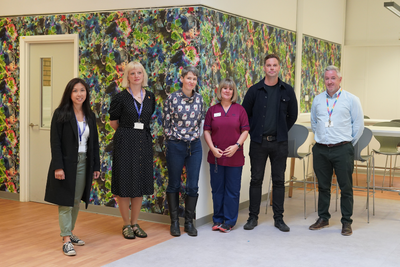 During the Covid-19 Pandemic, we felt it was important to show our appreciation to the NHS and thank them for their consistent and tireless efforts in looking after the public. To do this, we released our Thank You NHS collection. 
Our Thank You NHS collection included our 3 most popular flavours: Colombian Dark, Colombian Milk and Isle of Skye Sea Salt Dark. For every individual bar sold within the collection, we donated £5 to an NHS charity and £15 for each collection sold. In total, the collection raised an incredible £5000, which we donated to our local NHS Lothian Charity!
Following the success of our Thank you NHS collection, we made the decision to donate artwork to be used within NHS staff spaces. A selection of artworks were nominated and NHS staff voted for their favourite one. The chosen artwork was Timorous Beasties, Kaleido Splatt. You may recognise this artwork from our Sea Salt & Lime bars.
The artwork was installed in the staff wellbeing space at the Western General Hospital in Edinburgh last month. We had the opportunity to visit the space and see the artwork installation. While there, we were able to see the incredible work of the NHS Lothian Charity, particularly with the Tonic Arts Programme:
"The positive impact of art within a space is evident within the Wellbeing Wing and the Haematology Cancer Unit at the Western General Hospital, which is why we are delighted to have been a part of this project. 
We loved collaborating with Timorous Beasties on the artwork which is now featured within the staff Wellbeing Wing so it has been incredible to see how this artwork has had such a profound effect on the overall space."
We are delighted to have been able to give back to the NHS staff in this way and are excited to share the incredible transformation of the Staff Wellbeing Space at the Western General Hospital with you today.