COCO x Emer Tumilty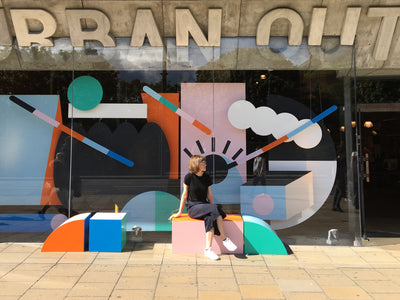 Delighted to be launching our Easter Collection today, which features original designs by Glasgow based designer Emer Tumilty. 'Balancing Act' and 'Sunset' envelope our Easter Spice Milk Chocolate Bar, Easter Spice Dark Chocolate Bar (which is suitable for vegans!), the Cockatoo Eggs With Praline Centre, and the Golden Hen's Eggs in Milk Chocolate. 
Emer Tumilty is a designer from Northern Ireland, now based in Glasgow. With a background in both Architecture and Visual Communication, her work draws inspiration from the built environment and the playfulness of Postmodern design. She works across a diverse range of projects from illustration and print design to murals and installations.
Our Easter collection is available here.