The Art Of Chocolate
Marco Oggian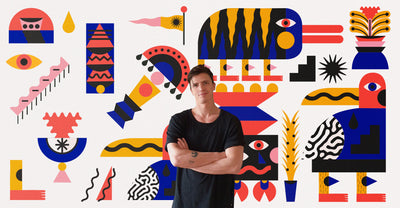 Galicia / Spain
Born in Venice and currently residing in Spain, Marco Oggian has worked on more than 150 projects worldwide.
Marco studied at Liceo Artistico Angelo Frattini in Varese. Now the founder of independent art direction studio BRUTTO, his works are exhibited in galleries in cities such as Paris, Barcelona, Berlin, London, Milan, Seoul, Turin and Tokyo.
Using simple shapes and bright colours Marco is frequently drawn to highlighting critical, controversial and social issues through his work. Unafraid to stand up for a cause, his subject matters of late have included the Black Lives Matters riots and the Syrian Civil War. His work is made distinctive by its strong sarcastic tone.