COCO x Isle of Skye Sea Salt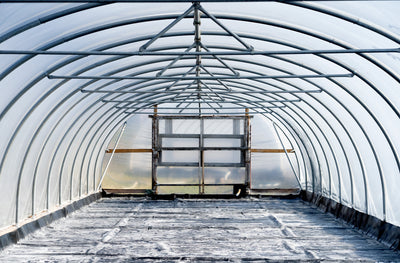 We take a lot of pride in the ingredients we include in our chocolate recipes. It's important to us that their quality matches that of our chocolate. That's why we use the Isle of Skye Sea Salt in our chocolate. After years of speaking to salt producers Chris and Meena over email and phone, we decided to take a trip up to the Scottish Highlands to meet them in person and visit the salt site.
During our time up in Skye, locals kept telling us how lucky we were as it did not rain once. We promise. Not once.
We followed Chris and Meena to their eco friendly salt site. They use no power on site, and the salt evaporation happens through sunlight and wind only. Everything about their site was designed in order to produce the finest salt, of course, but also with an eye on having the lowest possible environment impact on the surrounding landscape. It was fascinating to learn they are the only salt producers in the UK to adopt this green approach, and that the last attempt to make sea salt on Skye was over 300 years ago!
Once the salt is harvested, Chris & Meena Watts take it back to their headquarters, a 45 minute drive away from the site. There, they begin the meticulous process of cleaning the salt in their lab, removing any unwanted, smallest, bit of dust from their harvest.
We love mixing Chris & Meena's high quality sea salt with the finest South American chocolate, and as result have developed a series of recipes over the years. Some of which also include our notorious caramel...