Salted Caramel Milk Chocolate Wafer Thins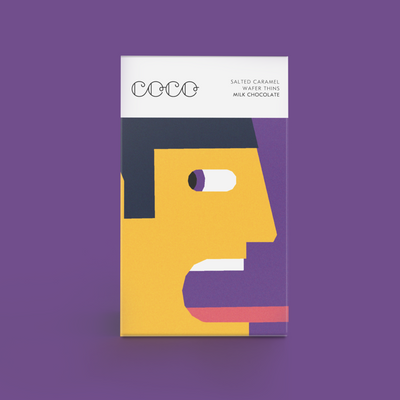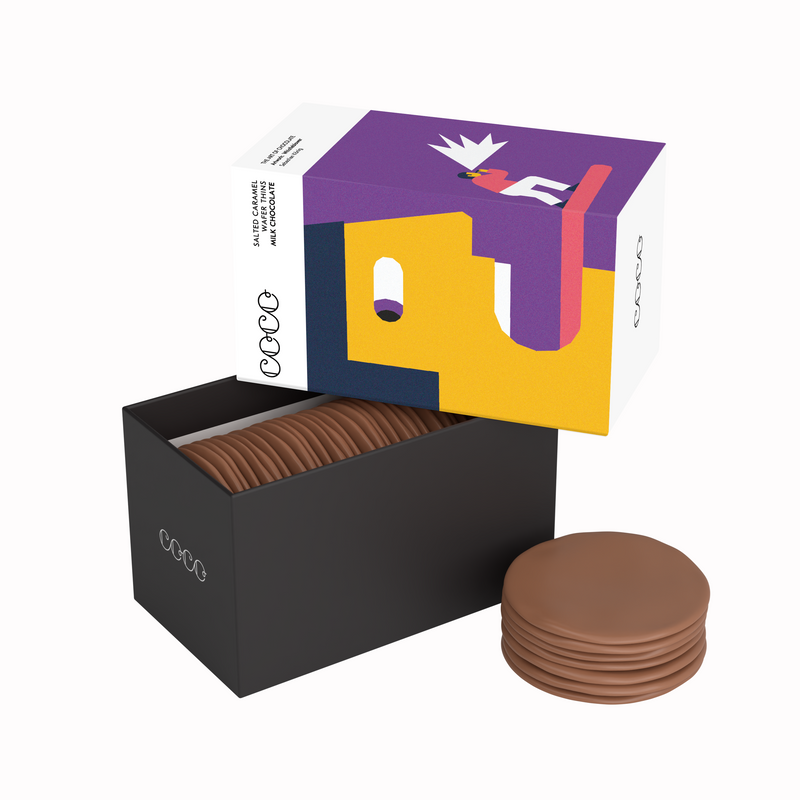 Palm oil free milk chocolate thins, enriched by the finest salted caramel. Warning: they are absolutely addictive.
Weight: 180g
Chocolate Origin: Colombia
Artwork: Sebastian K önig
Ingredients: Milk chocolate (sugar, cocoa butter, cocoa mass, milk powder, emulsifier: soya lecithin, vanilla extract), cocoa butter, sea salt (<1%) and natural caramel flavour. Milk chocolate contains cocoa solids 40% minimum, milk solids 14.5% minimum.
Vegetarian